Put your science cap on, because we're going testing.
---
We've just launched a lineup of brand new ultra lightweight gaming mice. Among them, the lightest is our Aerox 5, weighing in at only 66g. Its holey design gives you the fastest swipes to excel in any game you play, lending to longer, more comfortable play sessions. You'd really have to pick one up to see just how light it is.
We've come up with a more scientific way to show you just how light it actually is. We're taking some everyday objects that you probably hardly think about when picking them up and seeing if they're actually heavier than our latest and greatest. That's it. No tricks. No Photoshop. Just science.
Without further ado, let's dive into each item for comparison.
First up, let's confirm the weight of the Aerox 5
As advertised, the ultra lightweight Aerox 5 is only 66g. To understand how that really feels, let's see how it stacks against some other objects.
My SteelSeries notebook
These notebooks are pretty small and light, so I had no idea how it would stack up against this. Turns out, it's more than two times heavier, clocking in at 173g.
CS:GO Chicken
This was pretty clucking close. But the Aerox 5 is just a tad lighter even than this awesome figurine!
Magic: The Gathering Deck
I assumed I'd have to put in my 100-card Commander deck here for it to be heavier than the Aerox 5, but lo and behold, even a 60-card sleeved deck without the deck box weighs less than this mouse. What kind of Sorcery is this?
Banana
This is the entry you've been waiting for, right? I really didn't expect it to be that much heavier. But now you know. Please share this fact with your friends in Discord.
Lego racecar
One of our coworkers had this Lego sculpture on his desk. Aerox 5 is just faster than you, driver, sorry.
Brian's key wallet
Our content creator's key wallet is a handly little thing. It has a few useful cards in it... and yet it's still heavier than the Aerox 5.
Toilet paper roll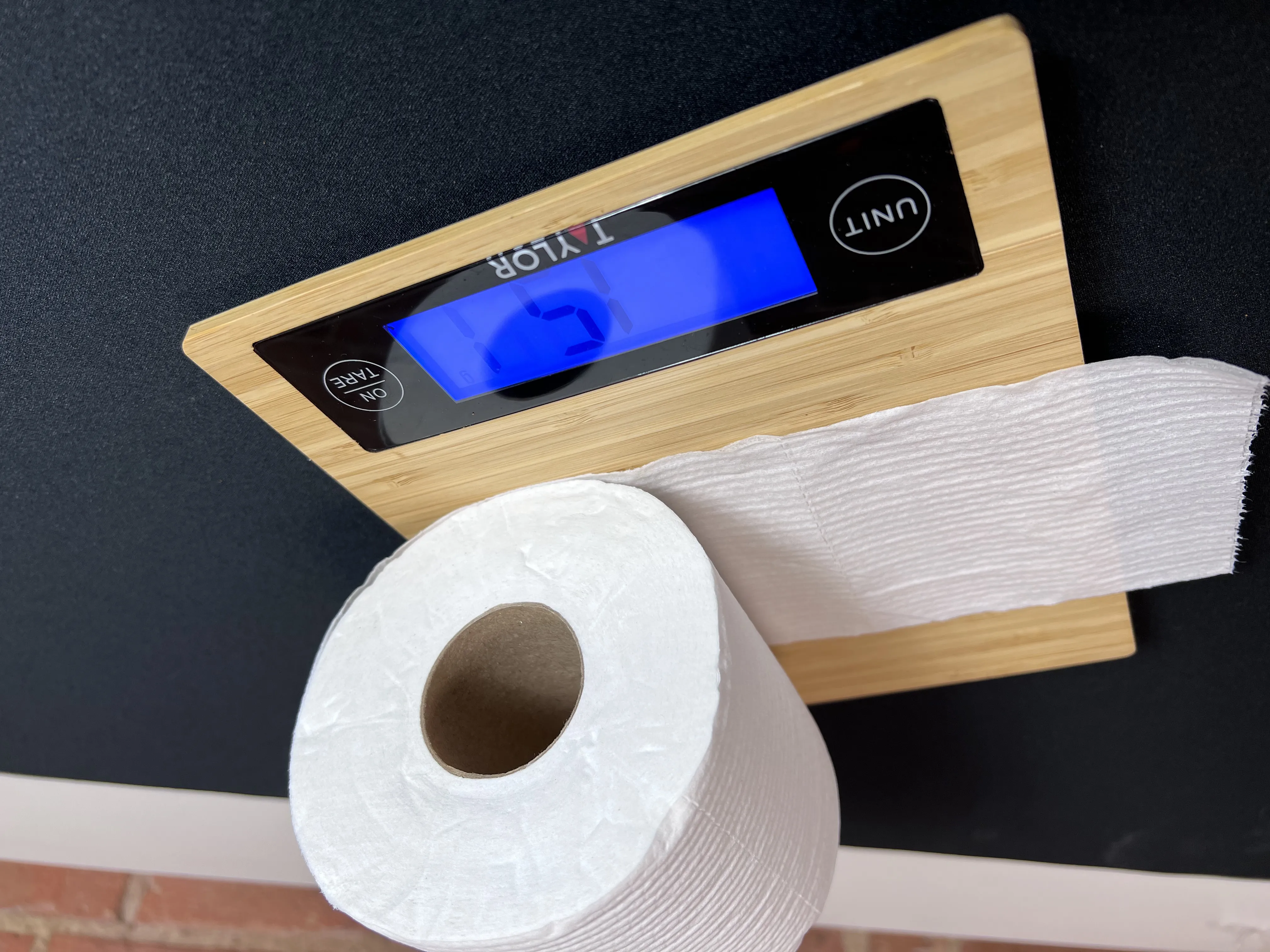 I've never thought of toilet paper as heavy, but... my scientific estimation of needing three toilet paper rolls to outweigh the mouse was way off.
Girl Scout cookies
Coming in at 90g, those mint chocolate cookies would slowly find their way into your belly, but even this small amount is heavier than the Aerox 5. And no, we do not have mint chocolate-flavored Aeroxes.
Camera battery
This battery is quite dense, which makes sense. The Aerox 5 is far larger, but our top-of-the-line engineering streamlined the weight of the components as much as possible. With the holey design, you can look right into them without worrying about dust or water thanks to AquaBarrier™.
Heavy Duty Clamps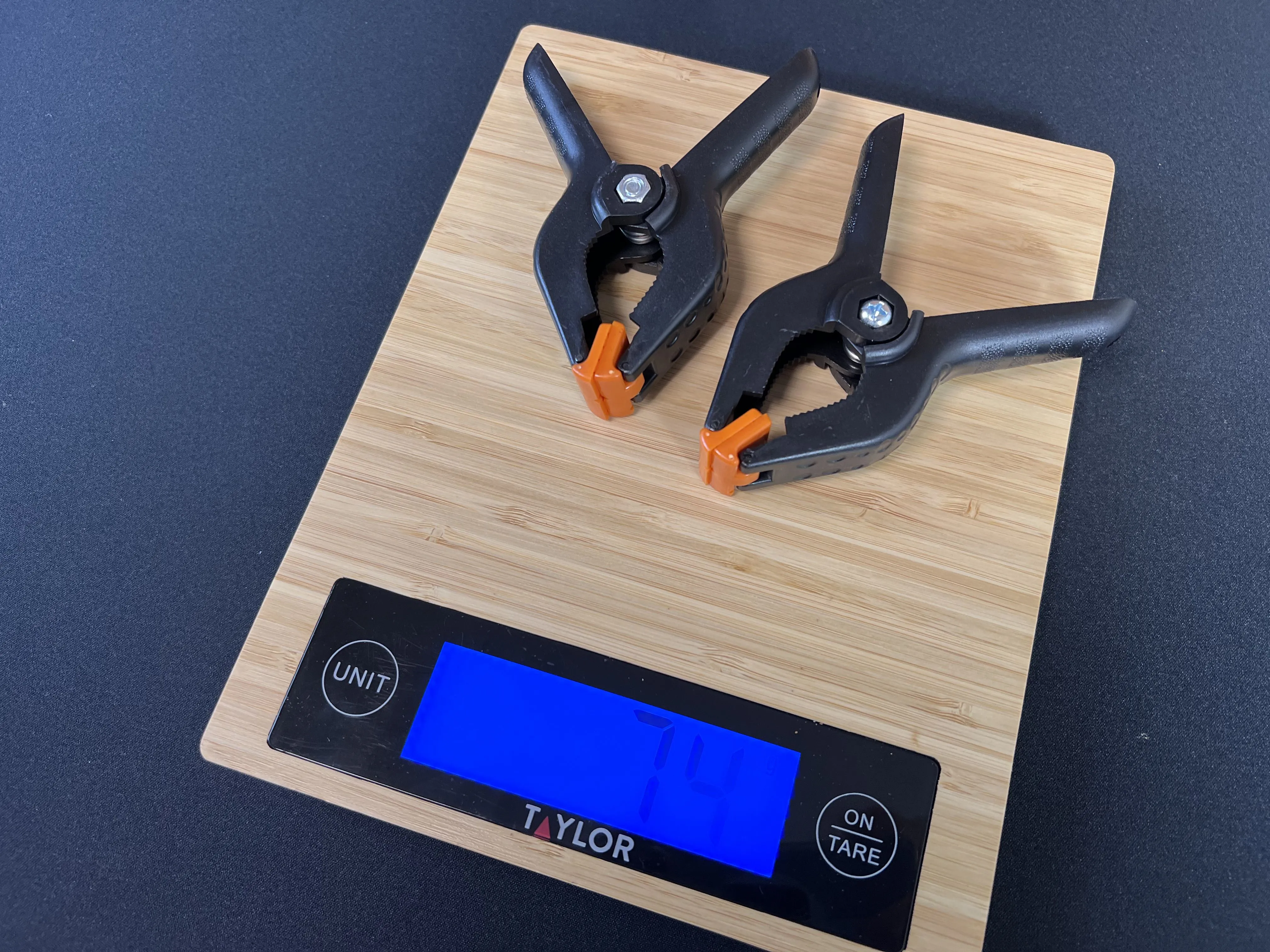 We had these handy in our photo room. While we had a great number of these and they seemed really light, just two of them are heavier than the Aerox 5.
And there you go, thank you for going on this scientific adventure with us. Make sure to check out the ultra lightweight Aerox 5 for more information about the product, as it has plenty of great benefits other than just its weight.
Also check this out: