When Halo Infinite hits store shelves alongside the Xbox Series X, how will you be able to play with friends? Here's a brief overview of the ways it will support multiplayer as well as which platforms you can play it on.
---
A new installment of the Halo series is finally here, and it's coming in the form of Halo Infinite, the latest entry in Master Chief's story. Though we've only had a few brief glimpses of what it might have in store for fans, we can't wait to get our hands on it when it's available this holiday season.
Of course, Halo is a mainstay when it comes to games with multiplayer options, so you may well be wondering how you'll be gathering the crew up to play when Halo Infinite is finally out. We've got the lowdown on what you need to know right now, so take a look over what's coming to prep for the biggest Halo release in years.
Will Halo Infinite's multiplayer be free-to-play?
Source: 343 Industries
Yes, Halo Infinite's multiplayer will be free-to-play. That means even if you don't pay to purchase the campaign mode, like Fortnite and other games of this ilk, you'll be able to jump in with friends and play. While Halo Infinite will be on Xbox Game Pass anyway, it'll be free for anyone to jump in and enjoy, though there's no word on season passes or cosmetic microtransactions or the like just yet.
There aren't many details out there just yet about exactly how free-to-play Halo Infinite will be, but all will likely be revealed as we inch closer to the release date. It's going to be an important time for fans of the series, that's for sure – so we'll be sure to keep you in the loop.
Will Halo Infinite feature split-screen multiplayer?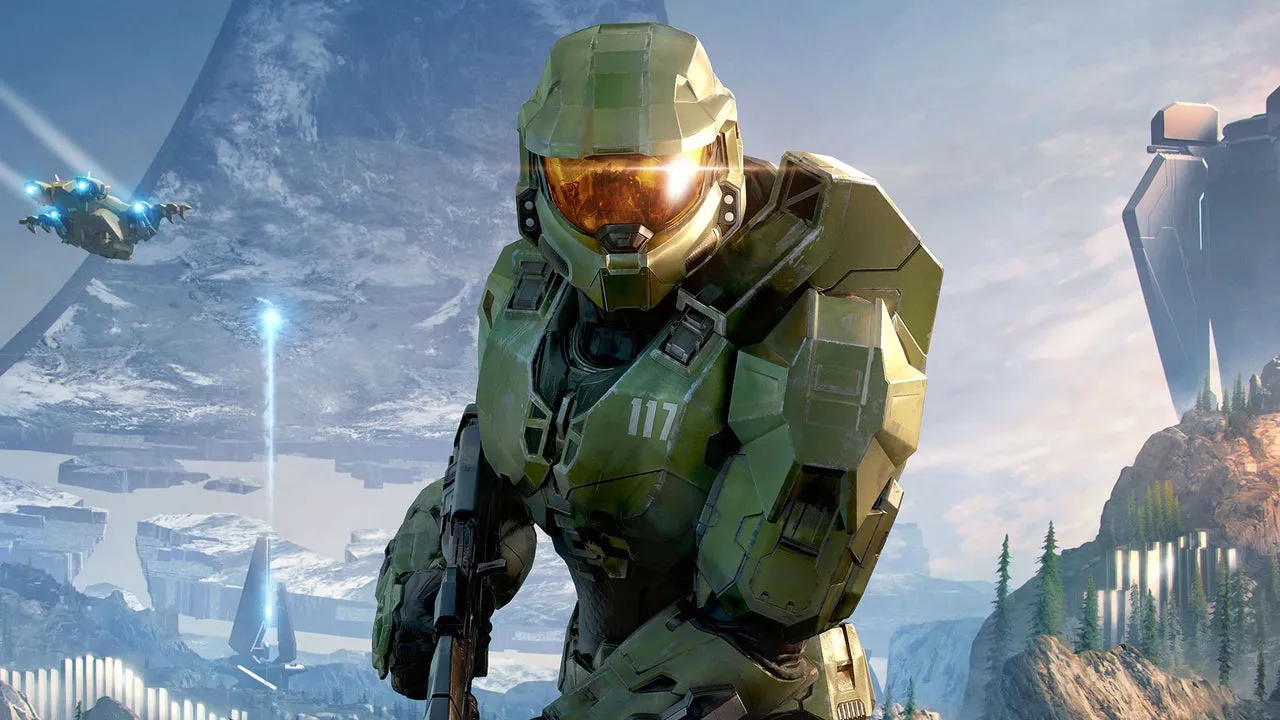 Source: 343 Industries
Yes, Halo Infinite will have local four-player split-screen multiplayer. This was confirmed during a recent stream revealing a few more details about the game. You'll be able to change up your Spartan to your liking with this game mode, and enjoy the game offline with your friends sitting around the couch.
There's no word on what kind of modes will be available for split-screen multiplayer, but the fact that it's returning may well be good news enough for potential players. It could be reminiscent of the way we all used to sit around the TV and mess about in Blood Gulch, after all.
Will Halo Infinite feature cross-platform multiplayer?
Source: 343 Industries
Yes, you will be able to expect cross-platform play with Halo Infinite. Since the game is going to be available for Xbox Game Pass, you'll be able to play it with Xbox Game Pass for PC as well, which means both classes of players should be able to jump in-game together. Neither Microsoft nor 343 Industries have clarified exactly how the game will work in terms of cross-play, but if it's like any of the other titles that have released in similar fashion over the past couple of years (like the recent Grounded), you should have no issue putting a squad together across both Xbox and PC.
That's about all the details we have on Halo Infinite's multiplayer features thus far, but the game isn't that much further from its official debut. We can't wait to jump in-game to see what's in store for us, and as additional details come down the pipeline, we'll be sure to update you on what's possible. In the meantime, you may want to round up the players you're ready to game with so you're ready take care of business when the game is out!
---
閱讀更多
Looking forward to jumping into Halo Infinite with friends when it finally debuts? Join our SteelSeries Discord to start finding recruits for your team before the Xbox Series X hits store shelves.