Join SteelSeries as we celebrate Women's History Month throughout March. Let's commemorate the achievements of women in gaming - and not only - as well as donate to some great causes.
---
As we flip the calendar page onto March, SteelSeries is ready to kick off the month by celebrating and inspiring women throughout the world. Featuring streamers from around the globe, including the Czech Republic, Canada, Germany, Finland, Philippines, the Netherlands, US, and more, SteelSeries has a fantastic lineup this month.
Among the streamers, expect to see SSG Miramasa, Ghea Ananda, Akimaru, SSG Graecie, Vxtrah, RosieRiver, and our very own RAIBOT01, including some additional SteelSeries heads. Expect a fun variety of games, such as Rocket League, Valorant, DotA 2, Minecraft, Call of Duty: Warzone and many more. Check out the schedule below for more details:
All the money generated from your Twitch subs will be donated to AnitaB.org and the International Committee of the Red Cross. Furthermore, SteelSeries will 100% match any donations.
Tune in to the SteelSeries Twitch channel throughout the month to celebrate women with us, and make sure to join us on March 8th at 2PM CST for a special International Women's Day stream with the Women of SteelSeries. As for other streamers, see their social media channels to enter their GLEAM giveaways. Check back on our blog for awesome content centered around women in gaming and more all through March.
At AnitaB.org, we envision a future where the people who imagine and build technology mirror the people and societies for whom they build it. We connect, inspire, and guide women in computing, and organizations that view technology innovation as a strategic imperative. Our social enterprise supports women in technical fields, as well as the organizations that employ them and the academic institutions training the next generation. A full roster of programs helps women and non-binary technologists grow, learn, and develop their highest potential.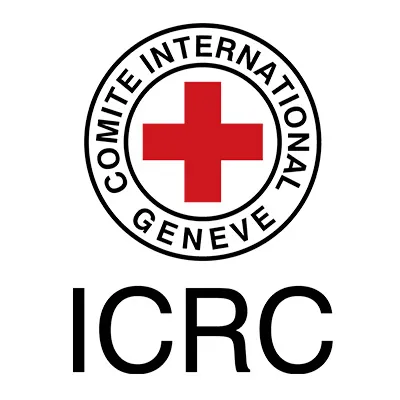 About the International Committee of the Red Cross
The work of the ICRC is based on the Geneva Conventions of 1949, their Additional Protocols, its Statutes those of the International Red Cross and Red Crescent Movement and the resolutions of the International Conferences of the Red Cross and Red Crescent. The ICRC is an independent, neutral organization ensuring humanitarian protection and assistance for victims of war and armed violence. It takes action in response to emergencies and promotes respect for international humanitarian law and its implementation in national law.